S&P downgrades Sri Lanka's sovereign ratings amidst debt repayment concerns
2 min read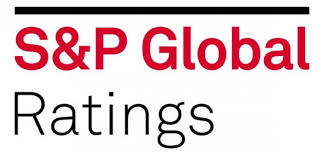 In joining rating actions followed by Fitch Ratings and Moody's, S&P Global Ratings today downgraded Sri Lanka's long-term foreign and local currency sovereign credit ratings on Sri Lanka to 'CCC+' from 'B-' citing deteriorating fiscal position and lack of resources to cover the external financing gap.
The Rating Agency also lowered Sri Lanka's short-term foreign and local currency credit ratings to 'C' from 'B' and the transfer and convertibility assessment was revised to 'CCC+' from 'B-'.
However, S&P said that the country's outlook is stable as risks to Sri Lanka are relatively balanced over the next 12 months.
"We lowered our ratings on Sri Lanka based on our assessment that risks to debt-servicing capacity have risen, as the government's access to external financing has become increasingly dependent on favorable business, economic, and financial conditions.
The downgrade stems in part from the impact of COVID-19, which has significantly narrowed the government's fiscal space and its capacity to generate earnings through sectors such as tourism," it reasoned.
As of end-October 2020, foreign exchange reserves stood at $5.9 billion, down from $7.6 billion at the start of the year.
"This might be enough to cover maturities over the next 12 months, but it would bring reserves down to a dangerously low level. If economic and financial conditions turn even more negative, we believe the government's external debt-servicing capacity could be severely impaired," it noted.
The Rating Agency expects the latest expansionary budget measures to further weaken the government's fiscal position.
"High fiscal deficits and excessive domestic liquidity will put downward pressure on the exchange rate and worsen the risks associated with the government's already-high debt burden," it said.
The rating action of S&P reflects the country's relatively modest income levels, weak external profile, sizable fiscal deficits, heavy government indebtedness, and hefty interest payment burdens.
It projected the economy to contract sharply by 5.3% in 2020 largely due to the COVID-19 pandemic and the GDP growth to accelerate to 4.3% in 2021, albeit from a low base, and average 4.5% in 2021-2023
The Rating Agency expects the fiscal deficit to remain elevated at 10.2% of GDP in 2021 and narrow gradually to 8.4% in 2023.
It warned that the country's exchange rate may weaken further as a high portion of Sri Lanka's government debt is denominated in foreign currency.
It also forecasted the net general government debt to exceed 100% of GDP in 2021 and to remain elevated over the next five years.
"Higher fiscal deficits over a longer period will add to the government's extremely high debt stock. For those reasons, we expect the increase in net general government debt to average 11% over 2020-2023," it added.