The government is confident of achieving 2021 economic targets
1 min read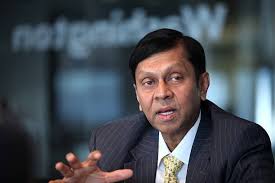 The government is confident of achieving the 5.5 percent GDP growth set for 2021 after GDP growth fell to an all-time low in the second of quarter 2020.
"It's neither too ambitious nor too low, and it's a reasonable pitch. We might even do better than that," the State Minister for Money & Capital Market and State Enterprise Reforms Ajith Nivard Cabraal told a forum organized by Asia Securities today.
In the second quarter, the country's GDP fell by an unprecedented 16.3 percent due to Cornonavrius lockdowns.
However, the economy bounced back in the third quarter recording a 31 percent Quarter-on-Quarter (QoQ) growth rate and 1.5 percent YoY growth rate.
During the nine months of the year, Sri Lanka's GDP contracted 5.3 percent.
Due to low base this year, Sri Lanka is expected to post higher economic growth rat next year.
Cabraal said that the economic recovery in 2021 would be driven by investments.
Accrdong to him, there are Rs5.2 trillion worth of Invesmnets in Goverment order books in terms public investments.
" If we can achieve 10-15 percent of it, that would be Rs 750 million," he said.
Further, the anticpated gradual of toursim sector is also expected to support the economic recover.
Cabraal remarked that achieving a 50-60 percent tourism earnings in 2019 would be a considerable achievement in 2021.