Ceylon Graphite's New UK office to facilitate R&D growth presence in Europe
1 min read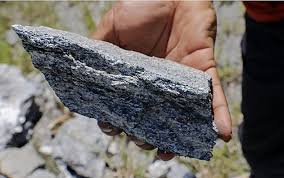 Ceylon Graphite Corp. announced it had opened an office in the United Kingdom (UK) to advance its strategic interests in applications for graphite and graphene in multiple market segments, including Europe's massive push into vehicle electrification.
The UK is home to leading research and technology advancement in graphite applications, and is the birthplace of graphene, and is also where Ceylon's Chief Science Officer and technology partners Dr. Siva Bohm and Dr. Mallika Bohm are located with their research labs.
"We see significant opportunity and definite need for our high-grade vein graphite to supply Lithium-Ion battery manufacturers in both UK and Europe", said the Bharat Parashar, Chief Executive Officer and Chair of the Board of Directors.
"By being resident in-market we can more easily be directly involved in anode advancement for the EV and energy storage markets and work with our own scientists as well as government and other private sector researchers on innovative applications for graphite and graphene."
Ceylon Graphite is expected to continue to build-out its production capacity in Sri Lanka for graphite from its mines while developing new patents for graphite and graphene uses in paints and coatings, construction materials, healthcare applications, and anode improvements for the EV and energy storage markets.