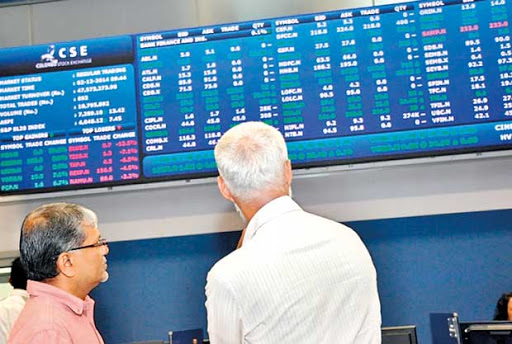 The panic-stricken local investors today dragged the shares of the Colombo Stock Exchange (CSE) down for the second consecutive session following the bourse's worst day in 16-1/2 years yesterday with the discovery of first case of Covid-19 community infection in months.
Colombo Bourse' All Share Price Index (ASPI) move downward by losing 53 points or 0.94 percent to 5,535 while much liquid the S&P SL20 index declined by 0.7 percent to 2272.22.
The share market yesterday recorded their worst day in 16-1/2 years with the discovery of new Covid-19 cluster at an apparel plant. The ASPI was declined by 7.65 percent at 5,587.18 and trading was halted for thirty minutes yesterday after S&P Sri Lanka 20 Index fell over 7.5 percent from its previous close.
The Capital Goods and Banking and Transportation stocks contributed to over half of the market turnover of Rs 2.8 billion today.
With local Panic-stricken investors becoming net sellers, foreign investors became the net buyers today for the first time in two months.
However, net foreign outflows reached Rs. 40.6billion so far during the year.
The market capitalization of the CSE also fell below $13 billion today.