Sri Lanka to seek assistance of foreign consultants for GDP estimate calculations
2 min read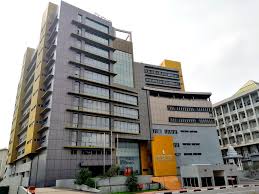 Sri Lanka's Department of Census and Statistics (DCS) decided to delay publishing second quarter GDP estimates until Dec 15 seeking more time to capture data on some unique economic activities during the lockdown period which fell within the quarter more accurately with the assistance of international consultants.
"The second quarter of 2020 (April 1st to June 30th) is the quarter in which the country was completely or partially lockdown for nearly two months due to the spread of the Covid-19 pandemic in Sri Lanka. While it is obvious that many economic activities were crippled during that time, there have been instances where some other economic activities have taken place in a different way than usual. Some economic activities were also encouraged by Covid-19," DCS said publishing a special notice on its website.
In justifying the delay, it said that the Department needs the assistance of international consultants on methods of estimating the output value of certain industry and services activities while collecting data on some of the mentioned economic activities from other sources.
However, Opposition Member of Parliament (MP), Harsha de Silva on a Twitter message lamented that the move was unacceptable and would harm the Department's credibility with so many other nations have already published the GDP estimates for the quarter.
The DCS is now expected to publish the second quarter GDP estimates along with the GDP estimates for the third quarter on 15th of December.
"As it will take a considerable amount of time for that work and to ensure the accuracy of the estimates that will be published," the Department said.