The government keen on fulfilling the water requirement of the nation
2 min read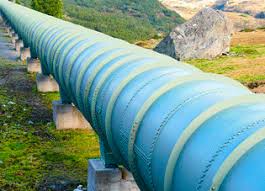 The second phase of the Kelani River Bank (KRB2) Water Treatment Plant (WTP) was inaugurated recently by the Prime Minister, Mahinda Rajapaksa. The plant's existing capacity was doubled to 360 Million Litres Per Day (MLD) from 180MLD with the second phase and this extension is expected to cater to the water requirement of another 1.75 million people living in the north of Colombo.
This giant project is yet another creation of SUEZ, the global leader in building water treatment plants in collaboration with the National Water Supply and Drainage Board (NWSDB). SUEZ has utilized two of the most advanced technologies: "Pulsatube", "Aquazur2 V" in building the second phase.
On the inauguration of the pant, Hon. Prime Minister Mahinda Rajapaksa highly admired both the National Water Supply and Drainage Board (NWSDB) and SUEZ for their collaboration in making this project a huge success. "It gives me great pleasure to congratulate the National Water Supply and Drainage Board (NWSDB) and SUEZ for this remarkable achievement that will provide safe drinking water to millions of Sri Lankans. The latest technologies and highest quality standards are ensuring a safe and reliable supply of water for the benefit of the Sri Lankan public. This remarkable outcome is a testament to the close cooperation between the two teams on this landmark project in water treatment in Sri Lanka." the Prime Minister said.
Meanwhile, the government from the 2021 budget has allocated Rs. 1 trillion for the ''Water for All" national plan which is aimed at providing every citizen with access to safe drinking water. It was revealed that the investment will be utilized for 1000 community water projects and 171 major water projects across the island.
In Sri Lanka, only 54% of the population have access to pipe-borne safe drinking water. Under this initiative, the government expects to increase the daily volume of water supply from 2.1 million cubic meters to 4.4 million cubic meters and provide pipe-borne water to an additional 3.5 million families.