South Korea's SK Group eyes $600M LNG project in Sri Lanka
1 min read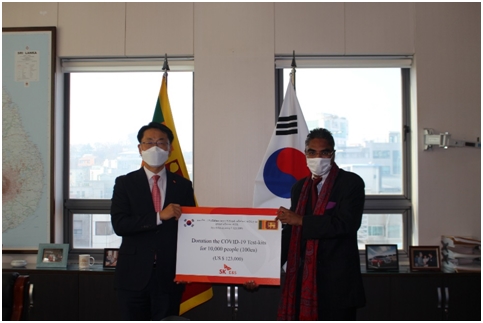 South Korea's SK Group expressed a renewed interest to build a $600 million  LNG project in Sri Lanka on Build-Owned-Operate-Transfer (BOOT)  basis.
In a press release, the Ministry of Foreign Affairs revealed that the Ambassador of Sri Lanka to the Republic of Korea, Dr. A. Saj U. Mendis has held a number of meetings with the topmost management of the SK Group in this context.
Once completed, the 930 MW power plant is expected to provide over 1000 Sri Lanks with semi-skilled and skilled jobs.
The SK Group has the second largest market capitalization in the Republic of Korea and has recorded revenue of nearly $ 220 billion in 2019 as well as employs nearly 100,000 in over 100 countries.
The SK Group has a stellar global reputation in businesses ranging from chemicals, petroleum, energy, wireless mobile services, financial services, telecommunications, construction, shipping to semi-conductors, amongst others. 
The Company recently donated COVID-19 test kits worth of $120,000 to Sri Lanka.