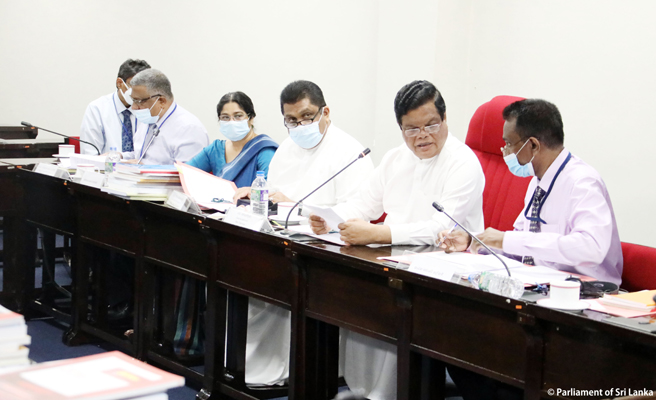 The Minister of Trade Bandula Gunawardena announced that the Appointed Expert Committee will be seeking public comments on the new National Trade Policy in the next few weeks.
He announced this at the Ministerial Consultative Committee on Trade affairs held recently at the Parliament.
An expert committee has been appointed to formulate the National Trade Policy and a separate area in the BMICH premises has been set aside for this expert committee meetings.
the Chairman of the University Grants Commission, Professor Sampath Amaratunga, has been appointed as the Chairman of the Expert Committee.
Further, the Minister informed the Parlimetary Committee that a Co-operative Policy will be formulated to address the shortcomings in the cooperative sector expeditiously.
It was also discussed at the meeting that corruption and irregularities are common in the Lanka Sathosa. It was suggested that this could be rectified by computerizing all the outlets.
The committee also discussed the need for an investigation at the ministry level to look into these allegations of corruption and irregularities.