The Internet in Sri Lanka further moves away from net neutrality
3 min read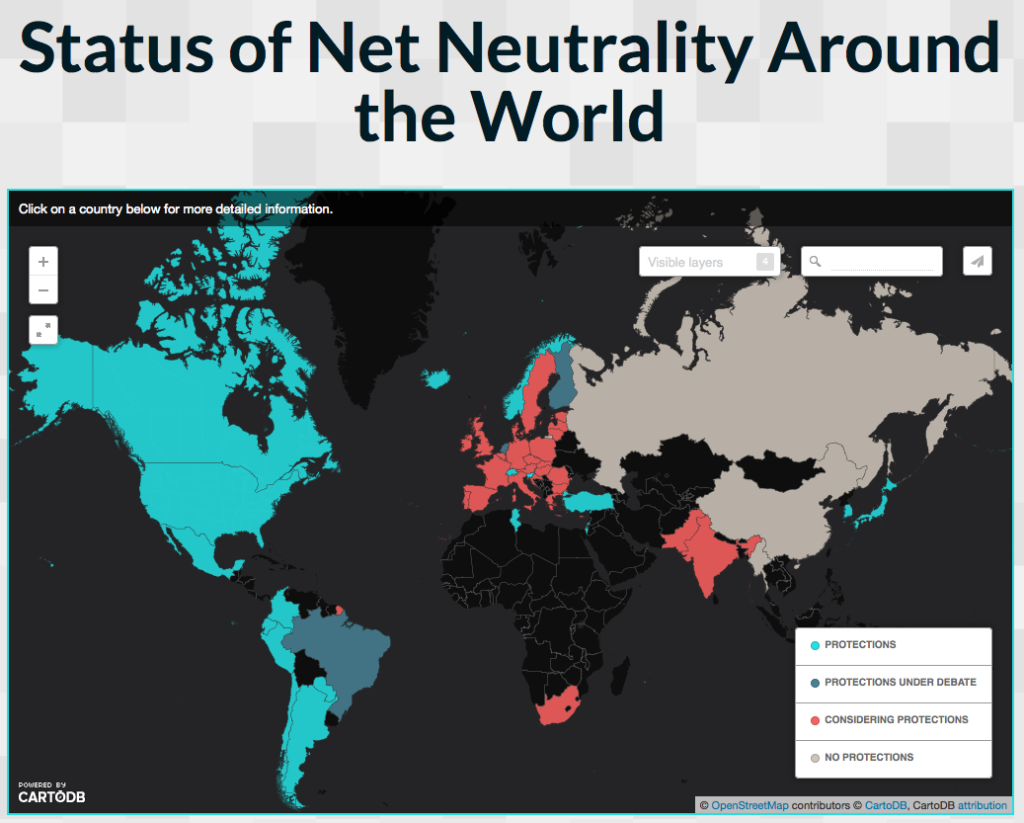 Telecommunications operators in Sri Lanka have been increasingly moving away from net neutrality, the principle that traffic on the Internet must not be discriminated against.
Plans often offer free access to social media services like Facebook and WhatsApp while other internet traffic is measured. The end result was that customers are now running low on data and are tied to tariff plans where streaming services and social networks, blessed by network operators, have unrestricted access to consumers while the rest of the Internet is low-restricted.
Social media-only packets aren't new, but a review of some telecom plans in Sri Lanka shows that discriminatory data packets have left a deep mark on how the country accesses the internet. For example there is Mobitels Non-Stop to planThis offers WhatsApp, Facebook, LinkedIn, YouTube, and Viber for up to 30GB, but limits other high-speed usage to 2GB. Then there is Fixed Broadband Dialog Netflix-only plan, whose regulatory disclosure clearly states that it is a 999 Sri Lankan rupee per month add-on that allows users to browse Netflix for free. (In a statement, Netflix said, "We have long been advocates of strong net neutrality, including ensuring non-discriminatory zero-rating plans.") And then there is Sri Lanka Telecom, which has a plan that provides unlimited data for Netflix, Amazon Prime Video and its own service, SLT Film Hall.
Many of the plans that violate net neutrality are typically added as add-ons to existing plans so that telecommunications companies can get more money out of individual subscribers. During the pandemic, telecommunications companies took another step beyond pricing some services compared to the rest of the internet. According to another tariff notice reviewed by MediaNama, Dialog has announced a plan for "Work & Study from Home" that requires customers to spend 35 to 80 GB of data, but cannot use that data for all Dialog purposes. The stated wisdom was "not required for Work & Study at home ", such as B. social media, entertainment streaming sites, torrenting, online gaming, and VPNs.
In essence, Dialog's lack of net neutrality regulation has resulted in a startling outcome and has put itself in a position dictating what and what does not have to do with education or work. (That many remote workers need VPNs is a whole different problem.)
With all of these conditions prevailing in a market where two out of three wireless players are in a practical duopoly owned by the government, data rates are incredibly high even for wired broadband with a 2 terabyte high-speed connection calculation more than the equivalent of INR 11,000 (half of the 2TB can only be used at night).
Contrast with India
On the other side of Palkstrasse, none of these behaviors are legal. In India, telecommunications operators have no longer been allowed to discriminate in the pricing of data since 2016. With the joining of Reliance Jio, this has meant that even with the merger of telecommunications companies into three large providers, all services on the Internet had to compete more or less on an equal footing at all levels, regardless of whether they belong to a telecommunications company or are individually blessed.
In 2017, the then Prime Minister of Sri Lanka, Ranil Wickremesinghe, praised Net neutrality in a speech in New Delhi and even made explicit reference to India's zero rating ban. However, the Telecommunications Regulatory Commission in Sri Lanka has not dealt with the issue of net neutrality at all. Wickremesinghe's party has ceased to be in power at a central level since 2019.
If telecom operators in Sri Lanka were not allowed to fetch such discriminatory prices, the end result would almost certainly be more data for customers, for both mobile and fixed broadband. At the moment, telecommunications companies can clearly offer more data. However, it is more convenient for you to choose where customers in Sri Lanka use this data rather than letting them choose for themselves. However, the damage it is doing to the market and internet in Sri Lanka is disproportionate to the corners they are cutting off with their plans.