Colombo Port City to get linkages to Colombo Suburbs via four LRTs
1 min read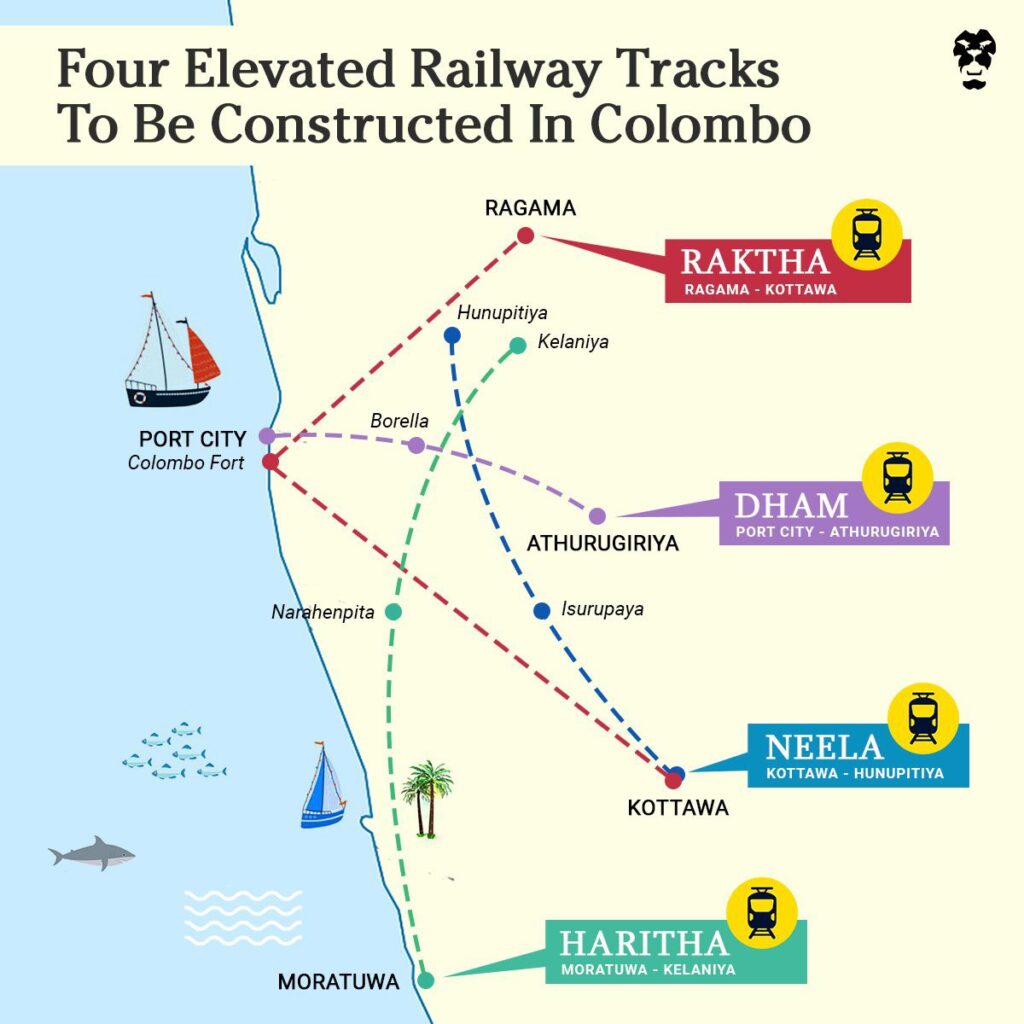 China-backed international Financial Center of the Colombo Port City (CPC) has been proposed to get connectivity to some of Colombo Suburbs via four elevated Railway Tracks (LRTs) to Moratuwa, Kottawa, Athurugiriya, Kelaniya, and Ragama.
The proposed LRTs has been named as Raktha( Red), Haritha (Green), Neela (Blue), and Dham (Purple) LRTs.
This was after, the goverment scrapping a $1.5 billion Japanese funded LRT project in the country which was already under progress.
The goverment has announced intentions to promotr the CPC as a leading green city in the region.