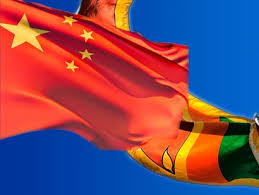 by Emily Carll
Unless India and the other Quad members provide assistance to Sri Lanka to counterbalance its dependence on Beijing, China will likely have an uncontested hand in influencing Sri Lanka's foreign policy as it recovers from the pandemic. With India failing to deliver on its vaccine promises, Sri Lanka accepted help from China in the form of vaccines, financial assistance, oxygen, personal protective equipment, and more.
In addition, Sri Lanka inaugurated the China-Sri Lanka Association for Trade and Economic Cooperation, creating a platform for increased Chinese economic influence in the region. Most recently, Sri Lanka
showed its loyalties as it issued a golden coin as "an accolade for long-standing friendship and mutual trust" between the two countries.
This and increased Chinese engagement in Sri Lanka have certainly unnerved India and the other Quad powers. Increased Chinese engagement will also lead to the prioritization of Chinese interests at the expense of Sri Lankans.
With a default risk of 27.9 percent—the highest in Asia- Pacific—, Sri Lanka may be walking into another Hambantota Port situation.
Sri Lanka will spend the rest of 2021 attempting to recover from both the COVID-19 pandemic and concurrent crises. Specifically, managing its increasing debt will be one of the crucial pillars of Sri Lanka's economic recovery. Sri Lanka's high default risk also makes it likely that the country will go further into debt to repay its existing debts, potentially
needing to turn to the International Monetary Fund for financial assistance.
(Originally published by Atlantic Council :SOUTH ASIA CENTER)