Softlogic's landmark Odel Mall Project to open its doors to the public in early 2023
2 min read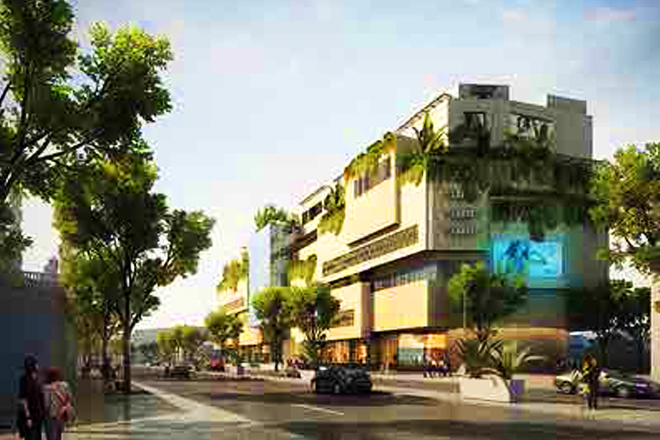 In anticipation of the growing post-COVID retail market, ODEL PLC, a subsidiary of Softlogic Holdings plans to open the doors of its landmark Odel Mall Project to the public at the beginning of 2023.
By combining shopping, lifestyle, gourmet dining, entertainment, and real estate, the ODEL Mall aims to create an experience that transcends monotony.
Building on a familiar location and retaining the strength and heritage of the original building, while remaining modern and progressive, this 641,000 sq. ft. space is expected to transform the city's landscape in line with international standards thus relying on the direction and expertise of world-renowned German architectural firm, Blocher Partners
The mall will house Odel's entire gamut of celebrated brands,
and it will also be equipped with a spa, sports facilities, fine dining and multi-cuisine restaurants, luxury apartments, and two floors of multiplex cinema.
The cost incurred on Odell mall Project is recorded at Rs. 5.69 billion representing 23% of the total assets of the Group. The Group's debt stood at Rs.13.1 billion at the end of last FY. The company reported an Rs.1.68 billion loss on Rs.5.34 billion revenue in the year.
To address elevated debt levels, the Group is in the process of evaluating various options including some restructuring activities to minimize the
existing interest-bearing borrowings.
"Negotiations are ongoing with the loan providers to convert certain of short-term facilities to long term loans and for capital deferment arrangements. Management is confident of liquidity risk management aspects with the long-term funding lines that the company and Group has secured as of the reporting date," the Company said.
However, ODEL continued with its expansion into other retail spaces to maintain its monopoly status in Sri Lanka's branded fashion industry. In Overall, in FY 20/21, ODEL added 14,000 sq.ft. retail space altogether.

In the FY, Arcade Independence Square (AIS) was leased from Urban Development Authority to operate and manage the shopping centre for 10 years. The company commenced operations at this 40,000 sq.ft. shopping centre in April 2021.
Havelock City Commercial Development, which is in its final phase of completion will become Colombo's latest shopping mall with ODEL occupying 45,000sq.ft, where it is planned to set up Exclusive Branded Outlets for Charles & Keith, Calvin Klein, Aldo, Tommy Hilfiger, Mango, Samsonite and ODEL Sports at this mall.
ODEL also recently signed the lease to manage and operate 'The Mahanuwara Commercial Centre' for 15 years. The seven-storied mall will be located in the heart of Kandy.