B2B Payments Platform Verto adds LKR to its Platform
2 min read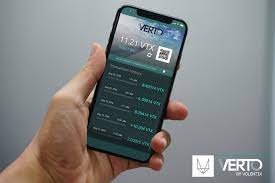 London and Nigeria-based Cross-border B2B payments and foreign exchange platform Verto has included Sri Lankan Rupee (LKR) allowing its customers to make fund transfers in and out of the country.
IBS Intelligence reported Wednesday (March 15), Verto customers can now accept and send payments instantly in 12 new currencies including LKR using a single platform, expanding the company's available currencies from 39 to 51.
The Company said that move would allow Businesses that struggled to make payments to and from countries such as Bangladesh, Brazil, Ethiopia, Morocco, and Sri Lanka can now benefit from enhanced liquidity, faster payment capabilities, and instant local settlement times.  
"With the expansion of the number of currencies our platform offers, businesses, regardless of size, type and jurisdiction, can rely on VertoFX's secure payments platform to send cross-border payments instantly worldwide," said Ola Oyetayo, the company's co-founder and chief executive officer.
The firm lets small and medium-sized businesses pay suppliers, and targets clients in emerging markets.
Verto had spoken of its plans to expand to 51 currencies last year. At the time, the company had only African currencies, covering 60% of that continent's GDP. But with global B2B payments expected to become a $200 trillion industry this decade, Verto set its sights beyond its borders.
The company is in the middle of a major expansion, having raised $10 million in a Series A last September. Last year also saw Verto welcome 7,000 new businesses to its platform and process close to $1.5 billion in transactions.
Verto is working to ensure that businesses of all sizes have access to enterprise-grade cross-border payments, FX and banking solutions via its advanced API platform, automating and simplifying payments for businesses.  
IBS Intelligence reported that Verto, the leading B2B cross-border foreign exchange (FX) and payments enabler, announced a partnership with payments specialist Acquired to deliver their innovative eCommerce wallet top-up and payment functionality.