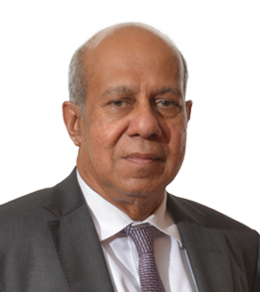 The Parliamentary Council decided to concur with the recommendation to appoint Anthony Nihal Fonseka as a member of the Monetary Board of the Central Bank of Sri Lanka (CBSL).
The decision was taken at a meeting of the Parliamentary Council chaired by the Speaker Hon. Mahinda Yapa Abeywardena yesterday (26).
Fonseka earlier served as a Monetary Board member from 2016 until mid-2020.
Fonseka is a veteran banker who held a number of key managerial positions in Sri Lanka as well as overseas. He was the Chief Executive Officer of the DFCC Bank for over 13 years and the Deputy Chief Executive Officer of the HSBC Colombo for 10 years. He held the post of Chairman of the Colombo Stock Exchange, Lanka Ventures PLC, Acuity Partners Pvt. Ltd., Lanka Industrial Estates Ltd., National Asset Management Ltd. as well as the Association of Development Financing Institutions in Asia and Pacific, Manila. He also held directorships in several State-owned and private companies such as Commercial Bank of Ceylon PLC, Employees' Trust Fund Board, DFCC Vardhana Bank PLC, National Procurement Commission, Presidential Commission on Taxation and Credit Information Bureau Gte Ltd.
Fonseka holds a B.Sc degree from the University of Ceylon, Colombo. He is a Fellow of the Chartered Institute of Bankers, UK, and a Member of the Chartered Institute of Securities and Investments, UK.