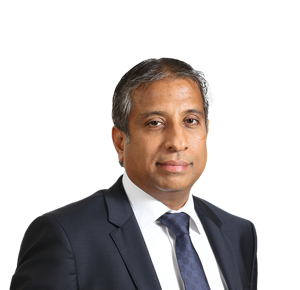 Ishara Nanayakkara-led LOLC Holdings acquired a 9.99% stake in DFCC Bank PLC through the Bank's recently concluded rights issue.
"In terms of Section 8 of the Listing Rules of the Colombo Stock Exchange, we wish to disclose that
through its sub-subsidiary LOLC Investment Holdings Three (Private) Limited, LOLC Holdings PLC
has acquired 9.99% of the ordinary voting shares of DFCC Bank PLC, in Sri Lanka, through a Rights
Issue ," LOLC said.
LOLC Investment Holdings Three purchased 40.23 million voting shares of DFCC at Rs.55 per a share, amounting to Rs.2.2 billion on 1st of this month.
DFCC shares were trading between Rs.35-36 range per share today.
The bank recently went into a right issue with an objective of increasing the Tier 1 capital of the bank to accommodate and support the bank's future business expansion plans. However, the right issue ended up unsuccessful due to current market conditions.
With the 9.9 percent stake, LOLC has become the fourth-largest shareholder of DFCC after HNB, BOC, M.A Yaseen.
LOLC through its subsidiaries also hold stakes in HNB and Seylan Bank.