Sri Lanka has the highest probability among Asian economies to fall into recession next year
1 min read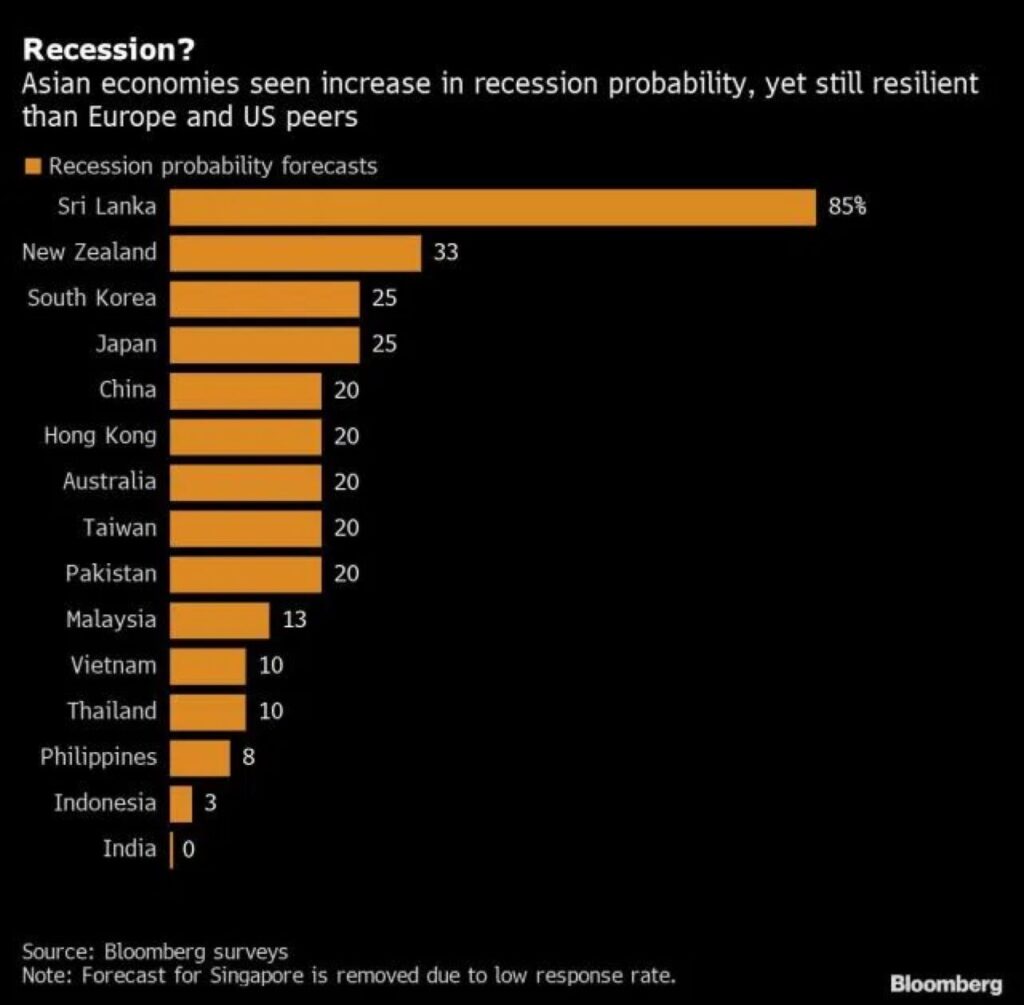 Sri Lanka has the highest probability of 85 percent among Asian economies to fall into recession next year, according to the latest Bloomberg survey of economists.
"Sri Lanka, which is in the midst of its worst economic crisis ever, has an 85% probability of falling into recession in the next year, up from a 33% chance in the previous survey — by far the highest increase in the region," it stated.
Economists also raised their expectations for a chance of recession in New Zealand, Taiwan, Australia, and the Philippines to 33%, 20%, 20% and 8%, respectively. Central banks in those places have been raising interest rates to tame inflation.
Since April, Sri Lanka's Central Bank has increased interest rates by 8 percent to a 21-year high.