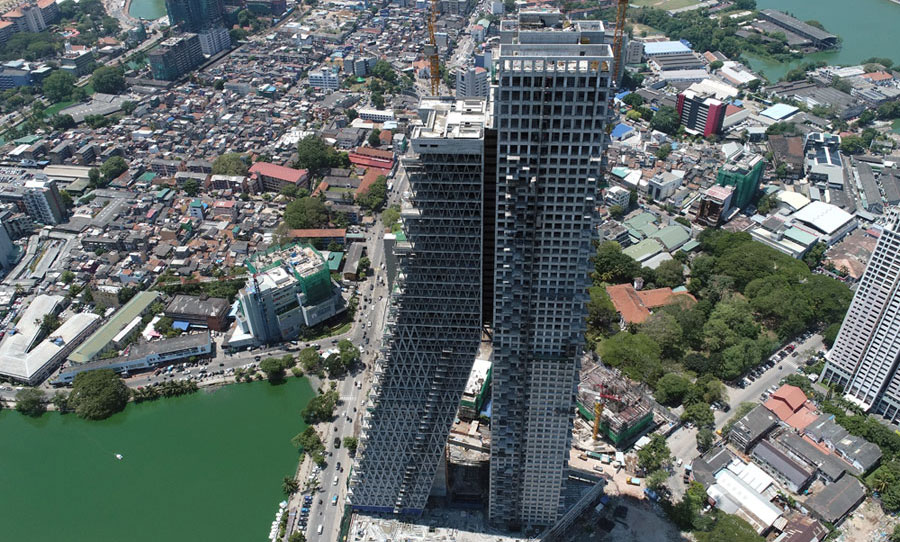 The major shareholders of the Altair project have filed legal action in the District Court of Colombo against PricewaterhouseCoopers Lanka Ltd. (PwC Sri Lanka), a leading professional body, for its alleged contribution to facilitate a hostile takeover of the Altair project in November 2019 through a fabricated and unauthorised report.
A A Infraproperties Ltd., 100% owner of the Altair project, together with its parent company South City Projects (Kolkata) Ltd. (Plaintiffs), has filed legal action in the District Court of Colombo against PwC Sri Lanka along with Jaideep Halwasiya and Pradeep Moraes. The matter will be taken up on 29 October.
The Plaintiff in the District Court of Colombo appealed that the purported report was a concerted act of conspiracy of the three co-defendants, to create an environment to facilitate the said fraudulent and hostile takeover of Indocean Developer Ltd. (IDPL), the Altair project company.
It is noted that the Board of Directors of IDPL had never requested nor approved to commence or proceed with any such investigative procedure with PwC Sri Lanka in early 2019. PwC has been acting as the Internal Auditor of IDPL since 2015.
As per the documents submitted to Court by the Plaintiff's Counsel, the purported report was signed and published on 15 November last year by PwC Sri Lanka, although one of the Directors representing the Plaintiffs clearly raised objections to the move. In fact on the strength of the purported report, the Director concerned and other Director representing the plaintiff were removed from the Board of Altair company as part of the hostile takeover.
The District Court has also issued an enjoining order preventing PwC Sri Lanka and other co-defendants from destroying the evidence. The material evidence ranges from emails to any other communication exchanged between the defendants that could be pertinent to prove the conspiracy between the defendants.
The plaintiffs claimed that some parts of the report were drafted by Halwasiya and Moraes and not by PwC which could be evident from the material evidence filed in Court. Further, it has been alleged that PwC has sought information privately and most of the data filed in the report was ere as per direction of the conspirator co-defendants, thereby failing to conduct a fair audit or verification.
It claimed that the Directors of PwC Sri Lanka have used the corporate name of PwC in order to avoid personal liability for their fraud. Thus, it contended that all Directors of PwC who are all public accountants practicing under the name and style of PwC are liable in person and hence, plaintiffs argued that these individuals shall incur unlimited personal liability in respect of assignments done under cover of PwC's corporate name.
In addition, the Plaintiffs have already filed an oppression and mismanagement action under the Company's Act, inter alia against Jaideep Halwasiya and Pradeep Moraes to take back control of the project before the Commercial High Court, Colombo.
Halwasiya, who has a 12.5% stake in A A Infraproperties Ltd., wherein South City Projects has 87.5% in A A Infraproperties, is accused of seizing control of IDPL through issue of preferential shares to a Dubai-based company owned by his son and two of his business associates. In the process A A Infraproperties' shareholding had been reduced to approximately 13% from 100%.

Source: Daily FT