Sri Lanka's big three oil palm planters to gain most from the oil palm cultivation ban
2 min read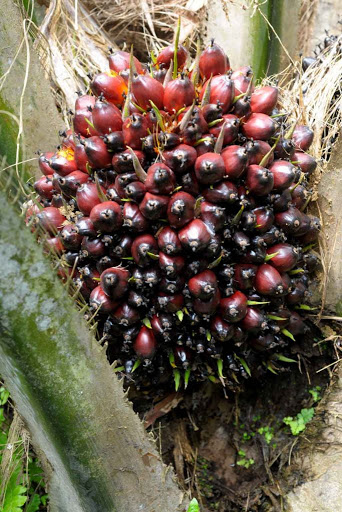 Sri Lanka's big three oil palm growers which includes Watawala, Namunukula and Elpitiya plantations will make most gains from the recently announced ban on new oil palm cultivations, as it blocks the entrance for new players and possible expansions for smaller players, according to a leading research house.
"Oil Palm ban is on new planting! Existing cultivations will continue operations as usual. This cuts the opportunity for new companies or existing companies to enter in the industry to reap the benefits of this high yield crop. Giving the chance for the mature oil palm companies to dominate the market and enjoy the benefits," Colombo-based First Capital Market Research said in a latest industry report.
The report highlighted that the country's three palm oil planters which includes Watawala, Namunukula and Elpitiya plantation would significantly benefit from the ban on new cultivations with most of existing cultivations reaching their mature stage by 2022 maximizing oil palm yields.
"Although new planting of Oil Palm is banned, the existing plantations, especially the big three, Watawala, Namunukula and Elpitiya plantation will continue to provide its higher yield for a longer period,'' it said.
Watawala plantation is the largest oil palm cultivator with 2,890 hectares(ha) of mature oil palm cultivations and 567 hectares of immature oil palm cultivations. It's followed by Namunukula and Elpitiya plantations while Agalawatte plantation holds a close fourth position.
The big three and Agalawatte plantation accounts for over 75 percent of the regional plantation companies (RPCs) oil palm cultivation extent.
However, Kotagala, Horana, Bogawantalawa and Kegalle plantations who also ventured into oil palm were not able to expand their oil palm cultivations ovamidst social uproar which was fueled by certain organizations over the past two years.
The yield remains significantly high for oil palm whencompared to other traditional crops.
According to the report, the crop generates an average revenue Rs 514,000 per ha while coconut, rubber and tea only generating a revenue of Rs 245,000, Rs 50,000 and Rs 45,000 per hectare.
The costs of production for traditional crops such as rubber and tea has been trending upwards while market prices remained volatile.
In contrast, the Research House expects oil palm to sustain existing its stronger pricing momentum driven 'unmatched demand' in South Asia. The crop is widely being used as a key ingredient in personal care Products, food, candy and Ice cream, beverages, Cosmetics and cleaning products.
The average palm oil prices are estimated to increase to $700 per MT this year from $602 last year.
Further, the local oil palm producers are also benefitting from taxes on oil palm imports.