Ceylon tea faces a setback in U.S market
1 min read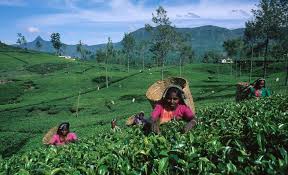 Sri Lanka's tea exports fell to fifth spot in United States (US) market with India replacing Sri Lanka to become the fourth largest tea exporter and second largest black tea exporter in the market, according to WorldCity analysis of the latest U.S. Census Bureau data.
The data showed that Ceylon Tea exports to U.S falling by $4.4 million or 14.4 percent Year-on-Year (YoY) to $26.17 million up to August this year.
Although, India's tea exports to U.S also recorded a decline by 5.17 percent YoY up to August this year, it was able to capture fourth spot in U.S market.
U.S. imports of tea decreased 9.08 percent from $310.07 million to $281.91 million through the first eight months of the year when compared to the same period the previous year.
Meanwhile, Japan became top tea importer to U.S market during the period replacing China.
However, Argentina was the top black tea importer to U.S valled over $33 million so far during the year, followed by India and Sri Lanka.