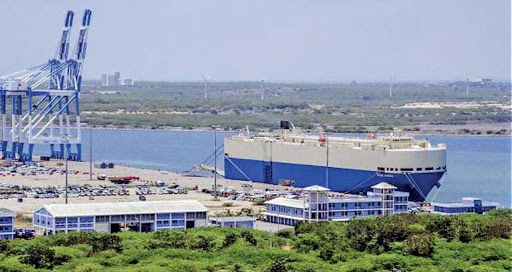 The cabinet of Minister has approved a proposal to expand the capacity at China Merchant owned Colombo International Container Terminal (CICT) yard of Colombo Port with an investment of $ 90 million.
The CICT has already entered into an agreement with the Board of Investment to implement the project.
With the cabinet nod, the project would be eligible for tax relief under the provisions of the Strategic Development Projects Act.
The proposal was presented by the Prime Minister, Mahinda Rajapkashe in his capacity as the Minister of Finance, to publish the Regulations in the Government Gazette and was approved by the Cabinet yesterday.
The CICIT plans to invest in new equipment while renovating existing equipment and with productivity boosting initiatives, considering the current demand and future business opportunities for the terminal.
However, the State Information Office noted that the capacity of its yard would be expanded without undertaking new construction.
The first phase of the CICT was completed in 2016 with an investment of $500 million, making it the first and only deep-water container terminal at Colombo Port.
Shenzhen-based China Merchants holds 85 stake in the terminal while remaining stake is held by Sri Lanka Port Authority (SLPA).