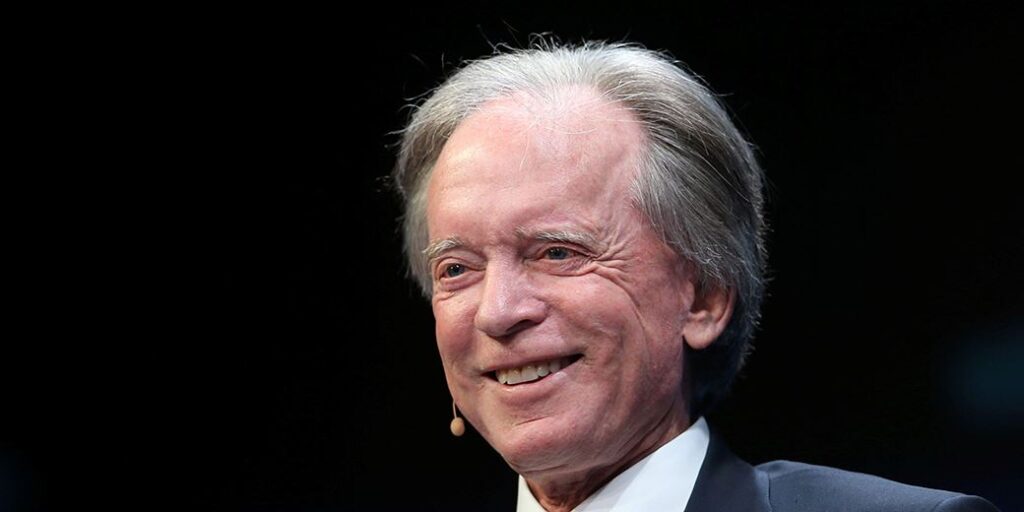 Bill Gross made $10m from the GameStop rally but lost a huge amount of sleep in the process,  Citywire Selector reported inafter an exclusive interview with him.
In an exclusive interview, the bond market veteran and former Pimco fund manager explained how he capitalised on the opportunity created by a band of non-professional investors which resulted in the much-reported 'short squeeze'.
Gross, who was at his Palm Springs residence, outlined his tactics for buying into the trend, which caught fire when Tesla founder Elon Musk tweeted about it on 26 January. A move that drew criticism from Gross in his most recent outlook.
Speaking to Citywire Selector, Gross said: 'Why would the market double overnight when Musk does "Gamestonk!!"? What does it mean? Half of this I'm oblivious to. It's almost like I'm an idiot, but I didn't think that was right. Musk is a little devil.'
Also in this interview, Gross talked openly about his regrets over joining Janus Henderson when he left Pimco in 2014. The move, which ultimately ended in him stepping back from fund management two years ago, is something Gross said he would not repeat given the chance.
Having left Pimco on acrimonious terms, Gross said he was keen to remain active. This led to a meeting with DoubleLine Capital's Jeff Gundlach, but a working arrangement could not be agreed.
In taking up the role with Janus – which was prior to the Henderson merger, Gross likened himself to an athlete at the end of his career, who should really retire but cannot quite let the game go.
'It's like a lot of the athletes… you know that they should have quit a few years before. I guess Peter Lynch did but I was always critical because he quit too early. I was stunned. I didn't know Peter Lynch, but I knew he was very successful and a relatively young man.'
When talking about current pretenders to his throne as a 'bond king', a title Gross said he was happy to have, he sees no competition. 'If there was a bond king, who would care? At you know, at 1% interest rates, it's like the kingdom of Lithuania or whatever, it doesn't matter.
'I was fortunate enough to have started in the 70s, and then in the 80s, with interest rates at you know, 15 to 20%. I was fortunate enough to outperform the market, but bonds were pretty competitive with stocks and so people would notice,' he added.