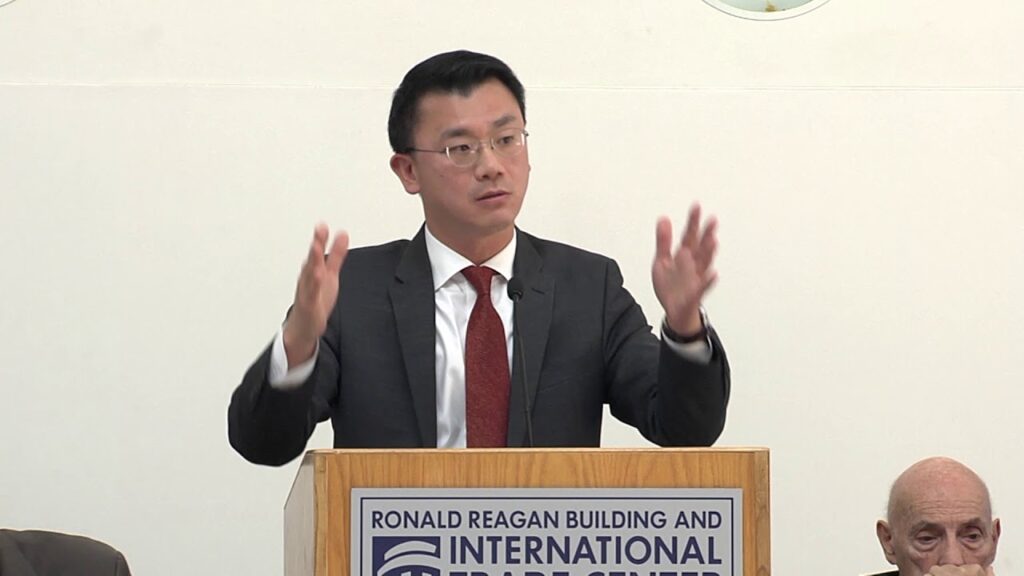 By Anthony B. Kim 
peaking on the 73rd Independence Day of Sri Lanka on Feb. 4, President Gotabaya Rajapaksa observed: "The foundation of our citizen-centric economic policy is that the true potential of the economy cannot be unleashed without economic freedom."
He further noted that "to achieve the government's aims of eliminating poverty, providing equal opportunity for improvement of all citizens, and developing domestic businesses, we require a clean and efficient public service."
Indeed, advancing economic freedom matters critically to Sri Lanka, a vital logistics and trade hub in the Indian Ocean and an important U.S. partner in the region that should not be overlooked.
According to The Heritage Foundation's annual Index of Economic Freedom, Sri Lanka's economic freedom score is 57.4, making its economy only the 112th freest in the latest edition of the index. The island economy is ranked just 24th among the 42 countries in the Asia-Pacific region, and its overall score is well below the regional and world averages.
Things may be changing, however. Over the past five years, the Sri Lankan economy has gradually moved toward a more urbanized economy built around manufacturing and services sectors. Still, the economy has been confined to the rank of "mostly unfree" in the index, reflecting various institutional shortcomings that prevent Sri Lanka from fully realizing its economic potential.
Nine of Sri Lanka's 12 index indicators are below global average levels, particularly in the pillars of the rule of law, regulatory efficiency, and market openness.
For economic freedom to expand, as Rajapaksa pointed out in his speech, the government will need to prioritize anticorruption efforts, reduce debt, and reform the judiciary to improve its independence and integrity, along with advancing policy reforms that will strengthen Sri Lanka's economic competitiveness and independence.
That reform process will be a vital ingredient for further enhancing U.S.-Sri Lanka bilateral relations. In a rapidly evolving Indo-Pacific theater, Washington and Colombo both have a strategic interest in ensuring the country's rapid and peaceful development.
After signing a U.S.-Sri Lanka Trade and Investment Framework Agreement in 2002, the two countries have held regular meetings among their respective trade representatives in a joint council.
Numerous U.S. companies—including Citibank, IBM, Oracle, Microsoft, Facebook, Google, Coke, Hilton, Visa, and Mastercard—have ongoing businesses in Sri Lanka. U.S. private equity firms have made investments in the local banking and health care sectors. In 2018, General Electric won a $48 million contract to supply a dozen locomotives for Sri Lanka's state-run railways.
Also notable is that nearly half of Sri Lanka's sovereign bonds are currently held by U.S.-based investors, including JPMorgan Chase and Citibank, major underwriters of the sovereign fund of Sri Lanka.
Meanwhile, the U.S. Overseas Private Investment Corp. has cumulatively invested $118 million in Sri Lanka, and currently has $20 million invested in various development projects.
Like the rest of the world, Sri Lanka must contend with economic uncertainty brought on by the pandemic, which is wider and more complex than past economic challenges.
Without elevated and reinforced economic reforms underpinned by decisive political will, Sri Lanka's economic livelihood will remain confined by what amounts to self-imposed economic repression.
Undoubtedly, the U.S. cannot give Sri Lanka the political will needed to transform its economy in accordance with free-market principles.
Nevertheless, by getting involved at critical moments of policy dialogue and helping where possible with the implementation of reforms, Washington can ensure that its guidance and concerns are taken into account.
That should be an integral part of America's meaningful engagement with Sir Lanka in the years ahead. 
(Anthony B. Kim researches international economic issues at The Heritage Foundation, with a focus on economic freedom and free trade)