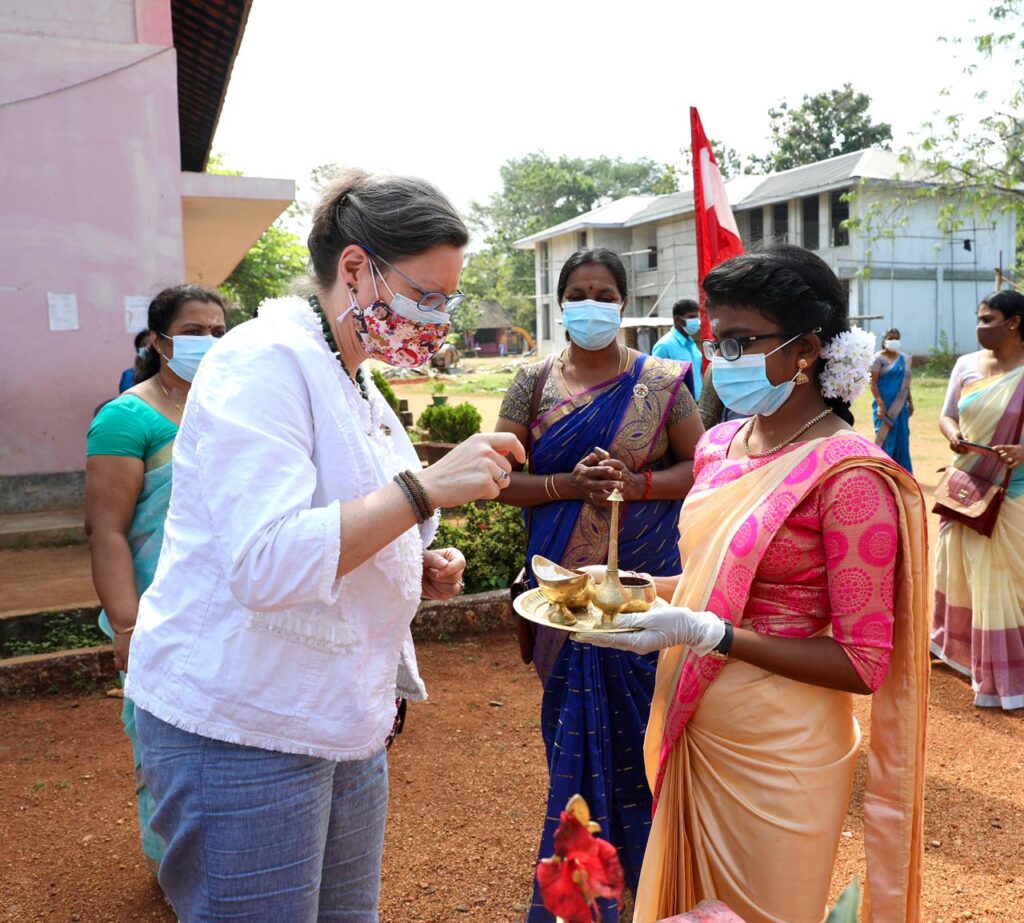 U.S. Ambassador to Sri Lanka Alaina B. Teplitz inaugurated a U.S.-funded online education platform yesterday that connects students and teachers from different regions and responds to education challenges posed by COVID-19 restrictions. These "Smart Classrooms" connect Sinhala and Tamil speakers and provide remote schools with access to teachers trained in science and technology.   
"This Smart Classroom directly supports children's access to a quality education using new technology," said U.S. Ambassador Alaina Teplitz. "This opens a new world for them and also improve the connection between Sinhala and Tamil students, building stronger links with each other and their communities."
The U.S. government's Agency for International Development (USAID) supported an initiative that worked closely with provincial and district authorities to identify a school in Vavuniya and one in Trincomalee to pilot the Smart Classroom program. These state-of-the-art classrooms include digital displays, audio equipment, desks, and chairs provided from the American people through USAID. This $20,000 pilot program helps less advantaged schools deal with the challenges of meeting educational goals during a pandemic. It also connects students and teachers from different regions so they can support lasting peace in their communities.
The Smart Classroom activity is one component of the longstanding partnership between the American and Sri Lankan people to support self-reliance, strengthen stability, and promote economic growth. USAID's program in Sri Lanka, totaling more than 350 billion Sri Lankan rupees since 1956, promotes a healthy, educated, and employed population. To find out more about USAID's work