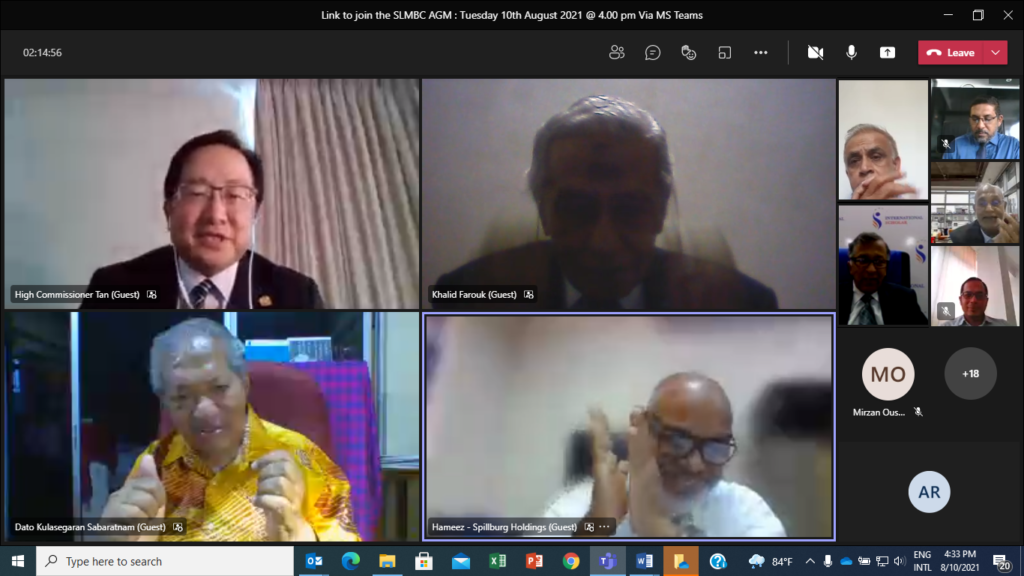 Bilateral trade between Sri Lanka and Maylasia steeply declined to $600 million in 2020 due to the COVID-19 pandemic and import controls from an all-time high of $929.1 million in 2019.
"Bilateral trade between our two nations continues to be badly affected due to the covid-19 pandemic. Malaysia's total bilateral trade with Sri Lanka was at an all-time high of $ 929.1 million in 2019, with 19.3 percent growth, which is the highest in South Asia region for that year. However, due to the pandemic, total bilateral trade for 2020 dropped significantly to reach slightly over $ 600 million, "the High Commissioner of Malaysia to Sri Lanka, Tan Yang Thai told 27th Annual General Meeting of Sri Lanka – Malaysia Business Council of the Ceylon Chamber of Commerce held recently.
Having said that, he re-emphasized that Malaysia still regards Sri Lanka as an important trade and investment partner in the South Asian region.
The two nations were earlier exploring the possibility of entering into a Free Trade Agreement to enhance the bilateral trade flows.
It is my fervent hope that once both our two countries' borders are totally opened, we will continue where we left off. There are vast opportunities and economic sectors in Sri Lanka and Malaysia which remained untapped. We should undertake our best efforts to bring trade delegations and organize meetings with potential business partners. SLMBC should continue to be the bridge between the business sectors of our two countries," Yang Thai added.