Ceylon Chamber Head Expresses Gratitude to India for the Extended Financial Assistance
2 min read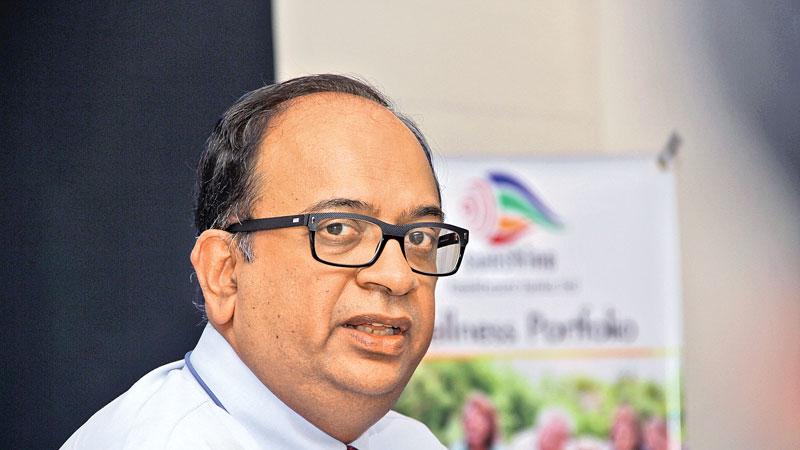 The Chairman of the Ceylon Chamber of Commerce, Vish Govindasamy thanked the Government and the people of India for coming to Sri Lanka's aid in its time of urgent need, at an event aimed at increasing trade and investment and strengthening relations between the two countries.
'For considering the urgent need of the people of Sri Lanka and the Government, and providing a US$ 1 billion credit line, US$ 500 million facilities for the purchase of fuel, US$ 400 million currency swap and the deferment of US$ 500 million Asian Clearing Union (ACU) payment, totaling US$ 2.4 billion, I thank you on behalf of the people of Sri Lanka', he emphasized.
Govindasamy was addressing a forum titled India-Sri Lanka Partnership for Sustained Growth, on the theme of 'Enhancing Economic Engagement for Mutual Benefit' organized by the High Commission of India in Sri Lanka, in collaboration with the Ceylon Chamber of
Commerce (CCC), Confederation of Indian Industry (CII), Indo-Lanka Chamber of Commerce
and Industry (ILCCI), and the Indian CEO Forum (ICF).
The Chief Guest at the event was Minister of Trade Bandula Gunawardena, while the High
Commissioner for India in Sri Lanka, H E Gopal Baglay also graced the occasion.
Highlighting the long-standing and warm relationship between India and Sri Lanka, Govindasamy emphasized that 'India is also recognized as a key investment partner of Sri Lanka, with a number of leading Indian firms having established a business presence in Sri Lanka through investment linkages'.
He welcomed further opportunities to enhance bilateral relations between the two countries, drawing particular attention to investing in
Economic Zones in Sri Lanka, in manufacturing and services sectors such as pharmaceuticals, IT, tourism and leisure, logistics, apparel, food processing, electronics, medical devices and automobile components.
Highlighting strong potential for enhancing bilateral trade and cooperation between India and Sri Lanka, he added that the Ceylon Chamber, with its focus on fostering greater collaboration in bilateral trade relations, has been working tirelessly to 'improve the frequency and content of trade-related activities to reflect this greater interaction between Sri Lanka and India'.
Several senior representatives of the government and private sectors of India and Sri Lanka, including the Board of Investment of Sri Lanka, Invest India and other investment focused institutions from India made presentations at the event, with a common theme highlighted
being the high potential for increasing bilateral trade and investment opportunities between the two countries. In addition to investment opportunities in the sectors highlighted above, the presenters invited investment and collaboration in aquaculture, healthcare, education,
agriculture, food processing and textiles in addition to a plethora of other sectors offering promising potential.
Similar opportunities for collaboration were highlighted by the CEO and Secretary-General of the Ceylon Chamber, Manjula de Silva, at a meeting hosted by the Chamber earlier the same day with a delegation representing the CII, at which the visiting delegation expressed
keenness to forge business linkages in several areas of commerce and technology.