Teachers on token strike Monday
1 min read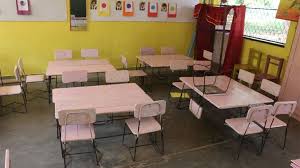 Teachers' and Principals' unions are on an island wide token strike on Monday (25).
This island wide strike is staged considering the difficulties faced by teachers, students and parents due to the increase of transport fares including bus fares, etc.
The Ceylon Teachers' Union say that they will engage in the strike demanding solutions to end the crisis.
Meanwhile, Teachers have asked for the opportunity of working at a nearby school as a concession, which has been disapproved by the Secretary of the Ministry of Education.
Image source – bbc.com