USAID, Keells, and HNB Partner to Provide US$ 4 Million Lending Facility for Food Sector MSMEs in Sri Lanka
2 min read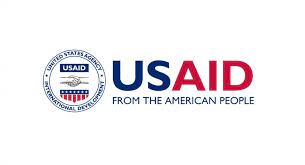 The United States Agency for International Development (USAID) coordinates with Keells Supermarkets and Hatton National Bank (HNB) on an innovative supply chain financing facility that supports micro, small, and medium-sized enterprises (MSMEs) in the food sector to access capital. Through greater access to capital, this facility reduces the supply chain disruptions that emerged during the COVID-19 pandemic and were exacerbated by the country's recent economic crisis.
"Partnering with USAID and HNB on supply chain financing is a significant step to ensure MSMEs have access to capital during the ongoing crisis. This facility supports our goal of creating shared value for our stakeholders, supporting the local economy, and ensuring uninterrupted product availability for our customers," said Charitha Subasinghe, the President of John Keells Holdings, the parent company of Keells Supermarkets, ,
The facility provides MSMEs with competitive fixed-interest rate financing.  The facility lent a total of US$ 430,000 to eight suppliers in its first weeks of operations.  The partnership plans to support approximately 100 MSMEs to obtain US$ 4 million worth of credit over six months.
"It is a privilege for HNB to collaborate with Keells to provide such an innovative financial solution for MSMEs in the food sector. This will enable MSMEs to meet their working capital needs, such as purchasing raw materials, paying salaries, and covering other short-term expenses, so businesses continue running smoothly.  We are confident that this will further empower MSMEs to achieve their business objectives. We thank both USAID and Keells for partnering with HNB on this initiative." commented Sanjay Wijemanne, HNB's Deputy General Manager for SME & Retail Banking.
Gabriel Grau, the USAID/Sri Lanka and Maldives Mission Director noted that "Sri Lankan enterprises face increasing pressures due to recent global supply chain disruptions, high energy costs, volatile inflation rates, and economic instability, hence, this supply chain financing facility is set to alleviate some of the pressures and enables MSMEs to optimize their working capital.