Draft bill on the National Policy Commission to submit to the Parliament soon
1 min read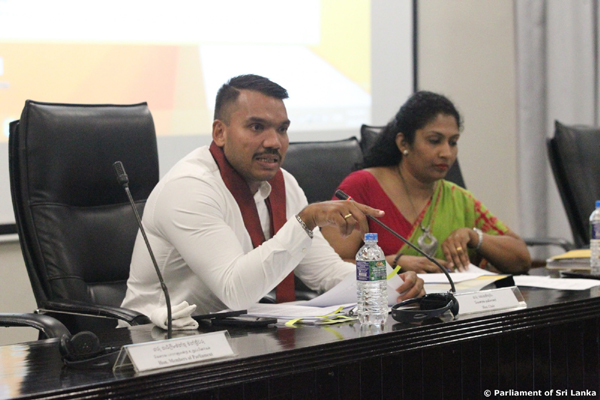 The roadmap for the establishment of the National Policy Commission was discussed at the National Council Sub-Committee on Identifying Priorities in Formulating Short-, Medium- and Long-Term Policies, held recently under the chairmanship of Namal Rajapaksa.
The chairman of the sub-committee announced that the draft bill on the National Policy Commission will be submitted to the Parliament soon after, seeking the views and suggestions of all relevant parties and the public.
The progress of the recommendations given in the previous meeting regarding the use of electronic technology in the procurement process (e-Procurement System) of all government institutions was also discussed. Thus, the chairman of this sub-committee, Rajapaksa, pointed out the need to prepare plans to implement this system expeditiously. Accordingly, by June this year, it is planned to be implemented on a trial basis for several Cabinet Ministries and State Ministries, the officials said.
It was also discussed about establishing easy and quick service by digitizing government institutions. Officials of the Sri Lanka Information and Communication Technology Agency (ICTA) gave a presentation on the program planned for this purpose and its current status.