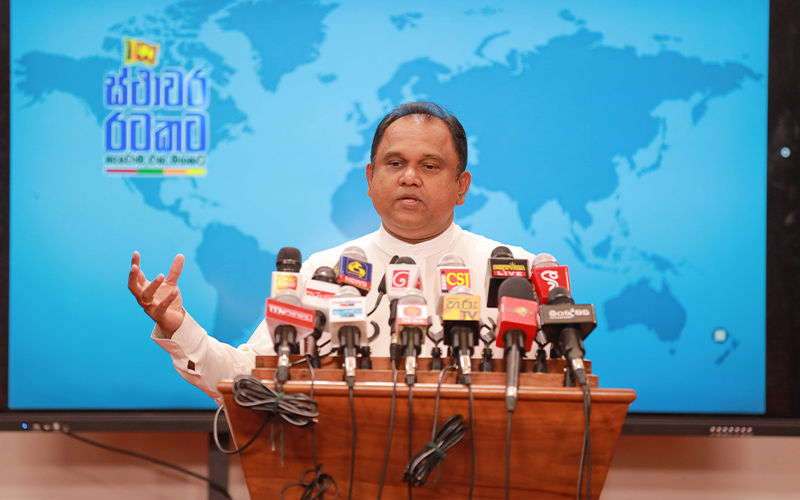 The Consumer Affiars Authority (CAA) is in the process of introudcing maximum retail prices (MRP) for tiles, cement, and bathroom accessories, Minister of Trade, Commerce, and Food Security Nalin Fernando announced. 
 "we are in the process of establishing maximum retail prices for tiles, cement, and bathroom accessories. It is our mandate to set a maximum retail price for every product sold within our country. The import reduction of tiles led to an increase in their prices. By strengthening the value of our currency against the dollar, we can introduce competition in this regard. I have urged them to prepare for this challenge," he said.
He noted that the goverment has been able to create an environment conducive to providing relief to consumers through the recently implmented measures.
"I have conveyed to these companies the necessity of explaining their price calculations when setting retail prices for cement in the future. The maximum retail price should be determined by considering production costs, profits, and the trader's margin," he stressed.
He highlighted that the Goverment need to devise programs that facilitate the production of local goods at affordable prices. At the same time, he admitted that managing the interests of importers, producers, and consumers remains to be a challenging task.
The proposed CAA Bill is expected to introduce a stronger consumer protection farmework
" After two decades, we have secured approval to amend the Consumer Authority Act. The Act has now been forwarded to the Attorney General's Department, which will contribute to protecting consumers on a larger scale," he added.