Sectoral Oversight Committee decides to appoint a committee of university scholars to recommend necessary proposals for a new economic policy
2 min read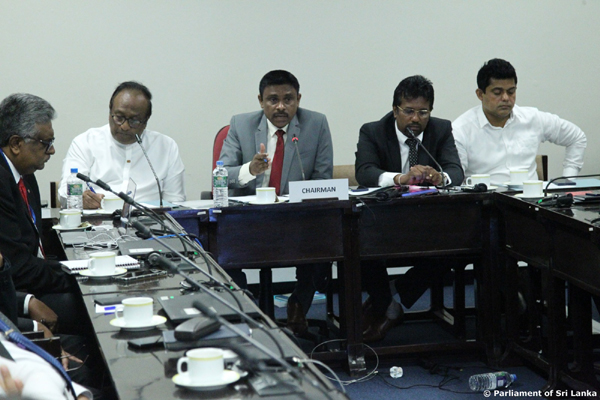 It was decided in the Sectoral Oversight Committee on Alleviating the Impact of the Economic Crisis to set up expert committees consisting of university scholars to recommend the tax system to be implemented in the country and the economic policies to be followed.
This was decided when the Sectoral Oversight Committee met this week under the chairmanship of Gamini Valeboda, Member of Parliament.
Chairman of the University Grants Commission, Vice Chancellors of the Universities, Deans of the Faculties of Economics and Management, Professors, Senior Lecturers, Heads of Non-Government higher educational institutions, Central Bank, and treasury representatives were summoned for the meeting.
The chairman of the committee emphasized that despite the preparation of various policy plans in the country, there is still no national policy framework in the financial sector and there is a need to prepare it urgently. He said that this committee is expected to submit suitable proposals through the parliament to recover from the crisis that the country is currently facing and, in this process, all parties, including the university community, will be brought together.
The chairman of the committee pointed out that within two weeks an expert committee will be appointed to investigate the matter extensively and prepare a report regarding it..
The scholars pointed out that various issues such as the lack of a proper tax policy, the inefficiency of government institutions, and the lack of suitable professional education for the industrial sector have led to this situation. They said that in Sri Lanka more than necessary policy plans have been prepared but there is a deficiency in their implementation.