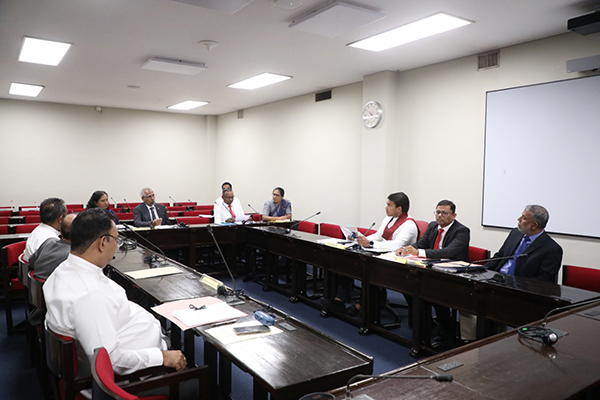 With BRICS countries accounting for 41% of the world's population, 24% of the world's gross domestic product (GDP), and 16% of world trade activities, the Central Bank of Sri Lanka (CBSL) stated before the Sectoral Oversight Committee on International Relations that its essential to work with BRICS countries.
Furthermore, CBSL officials noted that 10.3% of Sri Lanka's exports and 47.3% of imports in the year 2022 are made from BRICS countries.
The discussions was held at the Sectoral Oversight Committee on International Relations held in Parliament Chaired by Namal Rajapaksa last week.
Accordingly, the Committee Chair recommended that a special discussion be held with the CBSL and the Ministry of Finance under the initiative of the Ministry of Foreign Affairs to inquire about the social, economic, and political benefits that can be obtained through working with the BRICS countries and submit a report to the Committee.
Moreover, the Chair also instructed the relevant officials to pay attention to the recruitment of foreign students, including Sri Lankan students who are studying abroad, as volunteers for the vacancies of employees in foreign embassies.