Colombo Port City Project approved in haste will serve China's strategic interest – POREG
5 min read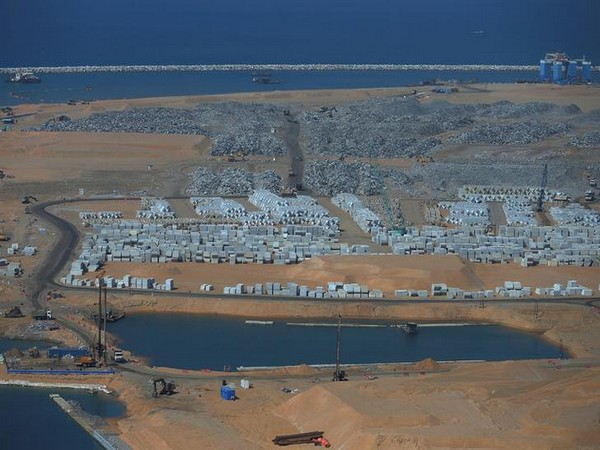 By  Policy Research Group Strategic Insight (POREG)
Nine months ago, on the 8th of April, the Colombo Port City Economic Commission (CPCEC) Bill was tabled in the Sri Lankan Parliament. It was immediately opposed with nineteen petitions being filed in Supreme Court (SC). Less than a month later on the 18th of May, the Supreme Court held that some provisions of the bill conflicted with the Constitution and compromised the island nation's sovereignty. The court suggested that the bill could still be passed with a simple majority, provided key clauses were amended to conform to the Constitution.
On May 20, Sri Lanka passed the new amended bill with 149 votes in favour and 58 against in the 225-member Parliament, thereby, establishing a Commission to oversee the Chinese-built port city. Sri Lankan leadership acted behind the scene in quickly getting the SC's approval. The SC, ignoring fundamental issues, enabled the Government to pass the Bill with a simple majority, thereby obviating the need for 2/3rd majority or a referendum. The law retained clauses giving the Commission the power to make rules and create exemptions for businesses from existing laws related to taxes, customs, betting and gaming levies, employee terminations, entertainment taxes, foreign exchange and casino businesses.
The quick passage of the Bill could be seen in the context of Sri Lanka's deep economic crisis, which China appears to be taking advantage of, and tightening its strategic grip on Sri Lanka. On April 12, 2021, China lured Sri Lanka with a fresh US$ 500 million loan, the second tranche of a $ 1 billion bail-out Colombo had sought from Beijing in 2020 as the corona virus struck. This came just weeks after China approved a $ 1.5 billion currency swap with Sri Lanka. With these lures, China appears to have obtained informal assurances that Colombo would drop any plans to renegotiate the 99-year lease of Hambantota Port and that it would quickly pass the CPCEC Bill, to give sweeping powers to China to oversee port City project.
About 70 percent of 85,000 permanent jobs in the port city are meant for locals. China is likely to offer to train them in China, and accordingly, manipulate them to serve its interest. With the increased use of Chinese currency, Yuan, in the port city, China may even manipulate regional currency/money markets. It may be mentioned that the US Ambassador Alaina Teplitz had cautioned Sri Lanka against the Port City turning into a money-laundering hub, and a centre for other nefarious activities.  Sri Lankan leadership may have come under Chinese influence; it may be dreaming of making Colombo a major financial and services hub in South Asia but it is likely that in long-run Sri Lanka may have to compromise on its sovereignty under Chinese financial pressure.
From the beginning, Chinese were very clear that they required a special legal dispensation with full powers to operate the Port City. This law will further empower the Chinese to operate the port city in collusion with the tainted/corrupt Sri Lankan officials. The Sri Lankan officials, who are involved in promoting Colombo Port City Economic Commission (CPCEC), have been involved/charged in some corruption cases in the past.
P. B. Jayasundera: In 2008, he had to resign from all public offices after the Supreme Court found him guilty of violation of procedures in awarding a large contract for the expansion of Colombo Port. Notably, the court barred him from holding any public office, at the time.
Gamini Marapana: He appeared as Counsel for bond-scammer Arjun Aloysius, Director of Perpetual Treasuries. He is the brother of Tilak Marapana, former UNP Minister, who had to resign in 2015 under corruption shadow. Ranil Wickramasinghe reportedly backed the corrupt Marapana brothers – Tilak and Gamini, to block the Bond Scam investigation and the Avant Guard investigation. Gamini Marapana was implicated in privatising a Sri Lankan navy security company with Gotabaya Rajapakse.
Dr. Privath Bandu Wickrama: He has been implicated in large-scale corruption by a Presidential Commission of Inquiry and accused of corruption and a multi-million dollar tax scam in connection with the Carlton Sports Network owned and operated by Yoshitha Rajapaksa. He along with R.B. Sanjaya Kumara, and Nihal Keppetipola is also facing bribery charges; he is also charged with causing Rs.65-million loss to the government and lending 319 Port Authority employees to Mahinda Rajapaksa's re-election campaign (Oct 20, 2014 – Jan 7, 2015), while he was heading the Ports Authority.
Saliya Wickramasuriya: He was arrested and investigated in connection with the Tiran Alles- led Rs. 169 million Reconstruction And Development Agency (RADA) Tsunami fraud case. The case was dismissed in 2020, less than a year into the Gotabaya Rajapaksa presidency. Alles was one of Rajapaksa's biggest backers.
Dr. Kenneth De Zilwa: He serves as a senior figure of the China Harbour Engineering Co. Ltd (CHEC); his appointment as the Chairman of LankaClear Ltd, has attracted wide concerns, given the known history of both entities. LankaClear is Sri Lanka's National Payment Network that facilitates all domestic interbank payments. 
The anti-corruption watchdogs, Transparency International including, have raised concern that the Colombo Port City, with its separate jurisdiction and lax regulatory framework, could become a major black money haven in the Indian Ocean. Through De Zilwa, CHEC will be able to have access to the banking system in the country and will be able to track every domestic and international inter-bank fund transfer.
Chatura V. Cabraal: He is the son of State Minister of Finance, Ajith Nivard Cabraal. And has been working as Manager, Estate Management at China Harbour
Engineering Co. Ltd (CHEC), which is carrying out the construction work of the Colombo Port City. So much so, his father Ajith Nivard Cabraal came under a cloud as he voted in favour of the CPCEC Bill, and he had to issue a public clarification about his decision.
The influence of the above-tainted officials in the Colombo Port City Economic Commission (CPCEC) does not augur well for Sri Lanka. Most of them have some or the other links with China, therefore, China's interference in the functioning of the Commission cannot be ruled out.
(Policy Research Group, POREG for short, started its journey in 2008 as an independent enterprise to look at today and tomorrow of Asia and to offer an Asian perspective.)