Sri Lanka's GDP outlook slashed as economy struggles to recover – Bloomberg
2 min read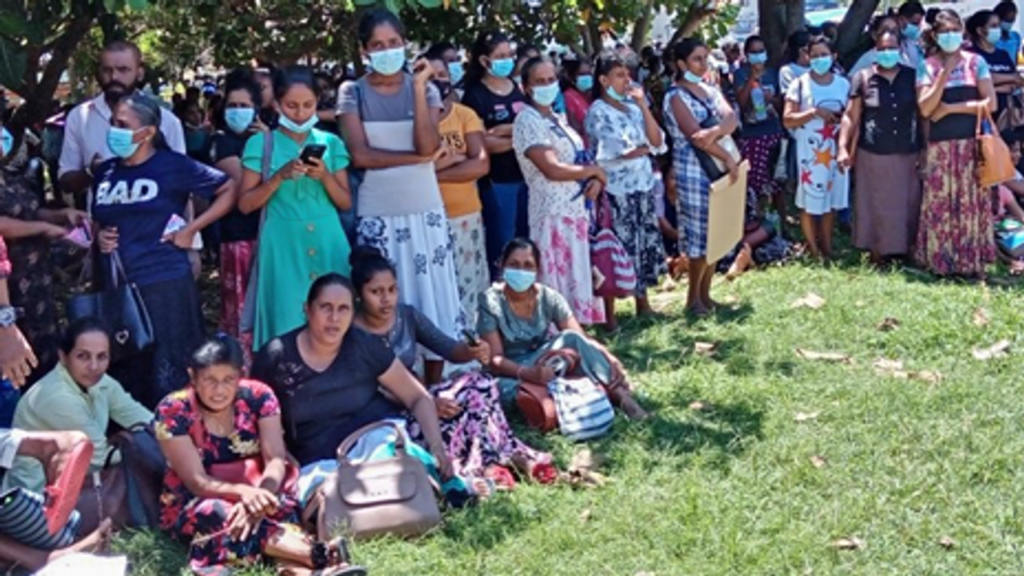 Economists sharply cut Sri Lanka's growth outlook for the rest of the year as curbs on imports and still-limited reserves persist, even as the International Monetary Fund (IMF) releases bailout loans and the authorities work towards debt-restructuring efforts, the latest Bloomberg survey of economists showed.
According to Bloomberg News, the economic contraction is projected to more than double from 4.4 per cent to 9.9 per cent in the first quarter. Growth is likely to bounce back from the second quarter, though at a slower pace of 1 percent from an estimated 2.9 percent previously.
For the full year, Sri Lanka's gross domestic product estimate was revised to 0.7 percent from 2.7 percent, the survey showed.
Last year, the South Asian nation grappled with its worst economic crisis since independence as US dollar shortages and shrinking reserves, together with an infamous organic fertilizer policy, led to crop failures and severe shortages of food and fuel. People took to the streets to protest, eventually forcing a change in leadership as the economy nearly came to a halt and inflation surged.
While there are signs of stability with food and fuel imports coming in and the IMF approving a US$3 billion loan, some economists say the current economic situation is nowhere close to pre-pandemic normalcy.
"Conditions are still weak, but are tilted to the upside," said Andrew Vogel, an economist at S&P Global.
He added that Sri Lanka has very few usable foreign reserves and significant restrictions on imports. Moreover, a still-ongoing moratorium on external debt payments pending restructuring agreements is keeping conditions uncertain.
The island nation's double-digit inflation, which is Asia's fastest, is expected to persist this year, the Bloomberg survey showed. Economists foresaw consumer prices surging to around 28.8 per cent in the second quarter and averaging around 25 per cent for the year.
They also forecast a cumulative 100-basis-point hike in the benchmark rates in the second quarter. They expected this to hold at least until the end of the third quarter before the easing cycle begins.
The Central Bank of Sri Lanka has kept its key rate at the highest level since August 2001 to support growth, despite price gains remaining stubbornly high at 50.3 percent in March. The monetary authority predicts that headline inflation will slow to single-digit levels by end-2023