Sri Lanka's apparel exports hit a fresh low in April
1 min read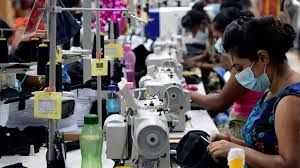 Sri Lanka's apparel exports hit a fresh low as April performance fell sharply by 24 percent Year-on-Year when compared to April 2022 amidst the economic slowdown in key western markets. The exports for the month were valued at $ 318 million. Cumulatively, the performance in the first four months declined by 17 percent YoY to 1.5 billion.
April 2023 export figure was the lowest in recent years barring the Covid-19 pandemic hit 2020. The previous lowest was in 2018 April which was $323 million . 
The exports had declined in March as well by 11 percent YoY. Since September last year apparel exports from Sri Lanka have been on a downward trend year on year. All major markets have witnessed a reduction in purchases. 
Apparel exports to the US, EU and UK markets decreased by 25.5 to 27.5 percent.
Apart from higher inventories in markets, industry analysts said Sri Lanka has also become expensive for apparel sourcing as compared to other countries.