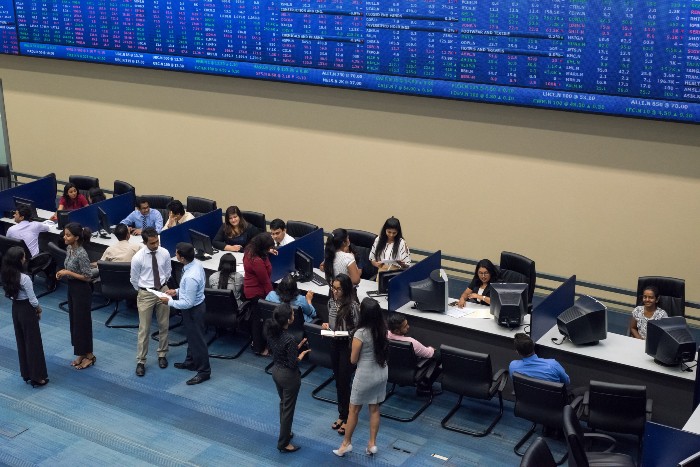 In early May 2023, Nestlé Lanka announced that it would be delisting from the Colombo Stock Exchange (CSE), subject to shareholder and regulatory approvals.
The company's Board Of Directors (BOD) proposed to delist the ordinary voting shares from the Official List of the CSE and entered into an agreement with the controlling shareholder and parent company, Nestlé S.A. (effective holding of 91.95% in the company) to offer an exit price of Rs.1,500.0 per share at a 34% premium to the closing price of Rs. 1,120.25 last traded pre-announcement, for the remaining 6,054 shareholders holding 8.05% stake in the company.
As per the Delisting Rules, the BOD requires approval of the shareholders by way of a special resolution
of 75% of the shareholders present at the meeting. Nestlé announced that an AGM will be held on the
30th of June 2023 to consider the delisting resolution.
"It may be possible to outvote Nestlé's delisting resolution based on the 'one shareholder, one vote' principle at the AGM, and considering the past situations involving Property Development PLC (PDL) & AIA, it is highly probable that there will be an attempt to increase the exit offer price," First Capital Research (FCR) said in a report.
With the exception of its parent Nestlé S.A., no individual shareholder listed on the register possesses more than a 1% stake in Nestlé Lanka. However, institutions such as the Sri Lanka Insurance Corporation, EPF, as well as foreign and local funds, form part of the minority shareholders.
In recent times, PGP Glass Ceylon PLC which attempted to delist had eventually failed as the proposal was refused by minority shareholders. Property Development PLC (PDL) and AIA delisting proposals were also rejected by minority shareholders based on a 'one shareholder, one vote' principle.
PDL's delisting decision took over 5 years after the proposal was first announced. It delisted by paying LKR 183.0 per share, which is more than 40% of what was offered in 2018. However, the company's shares did not witness a comparable increase in value as the Nestlé share, nor did it offer substantial dividend payments like Nestlé. In the end, the company, rather than its primary shareholder, Bank of Ceylon, acquired the remaining shares from the minority shareholders. In AIA's case, a price of Rs.2,500.0 per share was paid against an original exit offer price of Rs.1,000.0.
Nestlé Lanka believes that the Exit Offer Price provides a fair value as its average daily turnover of Rs.2.2 million accounts for only 0.0037% of its total market cap of Rs.60.0 billion. Hence, it strongly believes that accepting the offer at its "attractive and fair premium" price would be in the best interest of its shareholders, as holding shares in an unquoted company with illiquid shares offers no advantageous prospects.